WE BELIEVE;
We believe the Bible, composed of the Tanakh (Old Testament) and the Brit Hadashah (New Testament), is the only infallible and authoritative Word of God, inspired by God and profitable for doctrine, for reproof, for correction and instruction in righteousness.
We believe in water immersion in obedience to Yeshua's life and teaching the great commission. (Romans 6:3,4 /Matthew 3:13-17). The Bible tells us to "therefore go and make disciples of all nations, baptizing them in the name of the Father YAWEH and of the Son Yeshua and of The Holy Spirit (Ruah HaKodesh), and teaching them to obey everything He has commanded us; believing that surely He is with us always, to the very end of the age" – Matthew 28:19-20
We believe in the importance of Bible Study (Timothy 2:15) and prayer ( 1 Thessalonians 5:17) along with the assembling together to worship- 2 Timothy 3:15-17, Romans 15:4; 2 Peter 1:19-21, Hebrews 4:2, Ephesians 6:17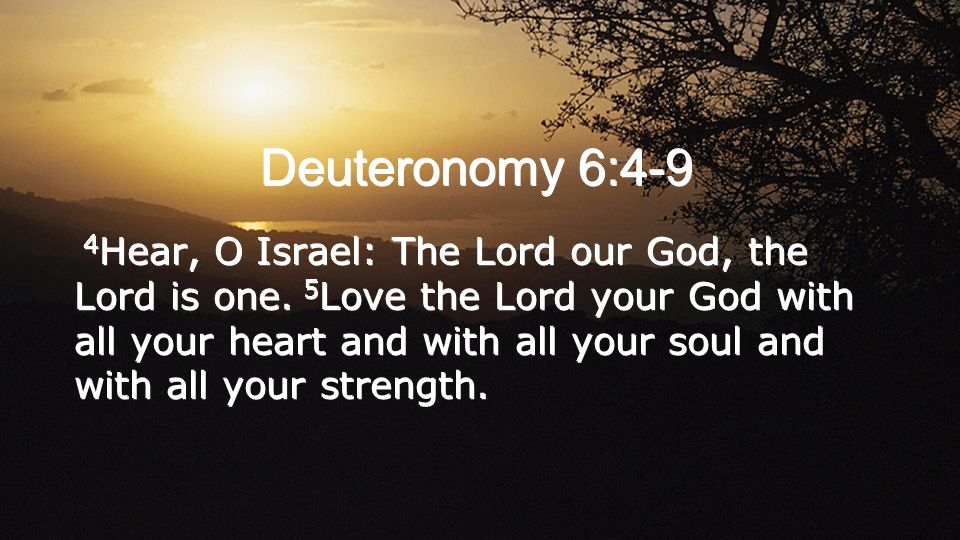 We believe in the One (echad) true living God declared in the Shema, the core Jewish prayer drawn from Deuteronomy 6:4-9. The word echad means "a united one" or "compound unity"; this compound unity is eternally existent in three co-equal, indivisible persons – named as Father/ Abba, which is in Hebrew, "Most High" and the Hebrew names Elohim, El-Shaddai, Yahweh, Jehovah and Adonai, The God of Abraham, Isaac and Jacob as revealed in (Deuteronomy 6:4 & Mark 12:29) Deuteronomy 6:4, Isaiah 48:16-17, 1 John 5:7-13, Matt 28:19; The Son, Yeshua Hamashiach ( Jesus Christ) , The Messiah, Saviour, Redeemer, Prince of Peace, The Lord of Host, The head of The Church, The Chief Shepherd, The King of kings The Lord of all and The Holy Spirit of God, The Ruach Hakodesh, the Spirit of Truth, Counselor, The Eternal Spirit.
We believe that YAWEH, our Heavenly Father loved the world so much, that He sent His only begotten Son (Yeshua, meaning Saviour in Hebrew) to the earth, to be crucified so that ALL who believe/ trust in Him will receive forgiveness of their sins and be restored unto God, having a personal relationship with Him and promise of eternal life. John 3:16
We believe that Jesus is the Messiah (Yeshua HaMashiach), God Himself in the form of man. We believe He was miraculously born from a virgin as Scripture prophesied.
Genesis 3:15, Isaiah 7:14, Isaiah 9:6-7, Matthew 1:22-23
We believe that Yeshua is The King over ALL creation, He is The Messiah, The God Almighty, The King of Kings and the Lord of All, our Redeemer and Saviour.
He is the first born, raised from the dead and He is seated at The right hand of the Father in the Heavenly places, He is far above all principality and power and might and dominion, and every name that is named, not only in this age but also in that which is to come. (Ephesians 1:20-21)
He and only He is worthy, to receive all the Glory, Honour and Praise: for He hast Created ALL things, and for His own pleasure they are and were created. (Revelations 4:11). All Things and Everything, belong to Him, He is Holy, Sovereign, Powerful and Majestic, Highly Exalted, Honoured, and Praised.
We believe Yeshua demonstrated his Messiahship through many miracles during his earthly ministry – and that He Yeshua (Jesus) is God and continues to do miracles for that same purpose today.
We believe in His bodily Resurrection, His future return for His followers, both living and dead, and the future establishment of His reign on Earth.
Isaiah 53:8-11, 2 Corinthians 5:21, Isaiah 9:6-7, 1 Corinthians 11:26, Zechariah 12:6-10, Zechariah 14:16-21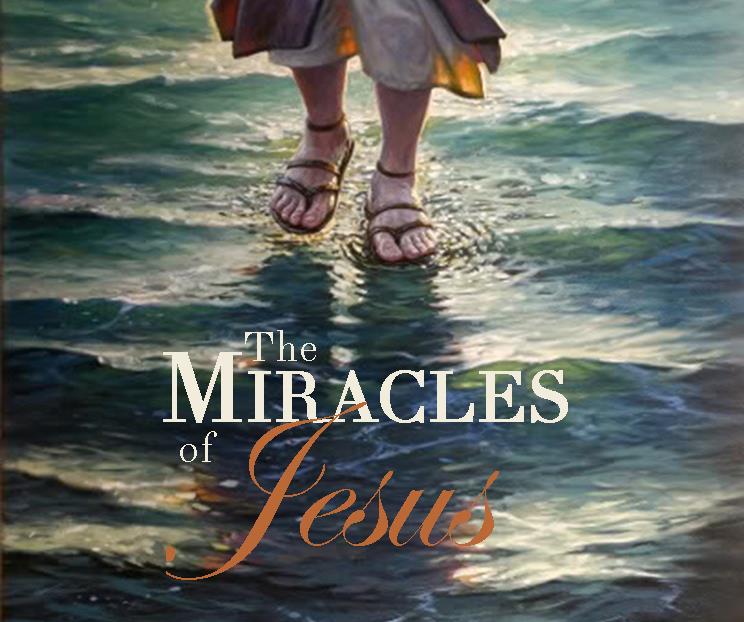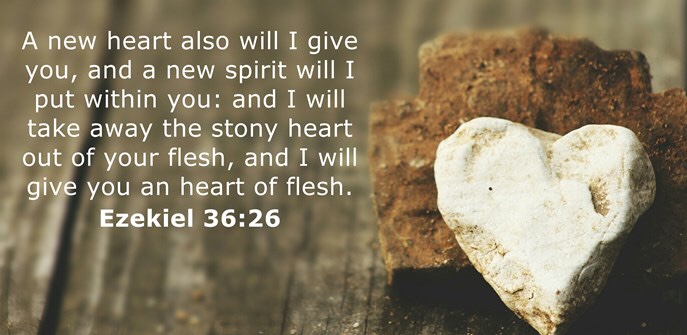 We believe in Yeshua's Sacrificial death as our atonement.
We believe that the only means of being forgiven of our sin is through the mercy, unearned and undeserved favour of our loving Heavenly Father.
We believe that individual Salvation comes solely through by faith in the shed Blood of Yeshua, the Lamb of God who paid the price for our sins through His perfect life and self-giving death. Leviticus 17:11, Ephesians 2:8, Romans 1:17, Habakkuk 2:4,John 3:3, Hebrews 11:6,Genesis 15:6
We believe that "For by grace we have been saved through faith, and that not of yourselves; it is the gift of God, not of works, lest anyone should boast- Ephesians 2:8-9
"For He made Him who knew no sin to be sin for us, that we might become the righteousness of God in Him. 2 Corinthians 5:21
We believe that we have to live lives in obedience unto His Word, His commandments, precepts and statutes for in this way we show our love unto Him. 1 John 5:3
Ruach HaKodesh (The Holy Spirit)
We believe that Yeshua has made His dwelling place in us through His Ruah Hakodesh (The Holy Spirit) In Him we also trusted, after we've heard the Word of truth, the gospel of our salvation; in whom also, having believed, we were sealed with the Rua Hakodesh (Holy Spirit) of promise.
Ephesians 1:13- Nevertheless, I live; yet not I, but the Messiah lives in me, and the life which I now live in the flesh I live by the faith of the Son of God, who loved us and gave himself for us.
We believe that the Ruach HaKodesh dwells within Believers, convicting, comforting, teaching the believers all the things they need to know in Him, guiding them in all truth and doing The Will of the Father through them. Empowering Believers to live a life pleasing to God, Holy, set apart for His great pleasure.
Jeremiah 31:31-34, John 14:15-17, Galatians 5:13-25
We believe, as disciples of Yeshua, that we are called to live in the power of the indwelling Holy Spirit (Ruah Hakodesh) – Acts 1:8, bearing the fruit of the Spirit which are love, joy, peace, patience, kindness, goodness, faithfulness, gentleness, and self-control for his Glory. (Galatians 5:22)
We believe that we have to walk in The Spirit every day and second of our lives, Worshipping Him in Spirit and Truth.
John 4:24
We believe in the resurrection of both the saved and the lost; the saved to everlasting life and the lost to eternal separation from God and a state of everlasting punishment.
Daniel 12:2, Matthew 25:46, Psalm 69:28, Revelation 20:12-15
We believe that If we have died with him, we will also live with him; if we endure, we will also reign with him"; 2 Timothy 2:11–13
Jewish Heritage and followers of Yeshua
We believe the Jews according to the flesh (Descendants of Abraham through Isaac, whether through the blood line of the mother or the father) who place their faith in Israel's Messiah Yeshua have not disowned or separated themselves from their race and Judaic heritage, but remain sons and daughters of Israel. Gentiles who place their faith in Israel's Messiah Yeshua also become spiritual sons and daughters of Abraham.
Galatians 3:28-29, Romans 2:28-29, Genesis 15:6
We believe Jewish followers of Yeshua are called to maintain their Jewish biblical heritage and remain part of the Jewish people in addition to functioning as part of the universal body of Believers, the Church. This is part of their identity and a witness to the faithfulness of God; Romans 3:1-4, 1 Corinthians 7:17-20, Acts 21:20-24
New Covenant Body of Believers
We believe the New Covenant body of Believers consists of both Jews and Gentiles who have accepted Yeshua HaMashiach (Jesus the Messiah) as the promised Redeemer. We believe that the "middle wall of partition," which in times past separated Jews and Gentiles, has been demolished and the enmity between them is eliminated by the Messiah Yeshua.
Ephesians 2:12-14, Acts 10:34, 1 Corinthians 12:13, Hebrews 10:25, Ephesians 3:6, 10-12
We believe that through Yeshua Messiah, the gentiles are grafted into the commonwealth of Israel and partakes of the biblical covenant promises (Ephesians 2:12 /Romans 11:17
We believe that the One New Man Congregations are built on the foundation of the apostles and prophets, Yeshua Messiah being the Chief cornerstone; Ephesians 2:20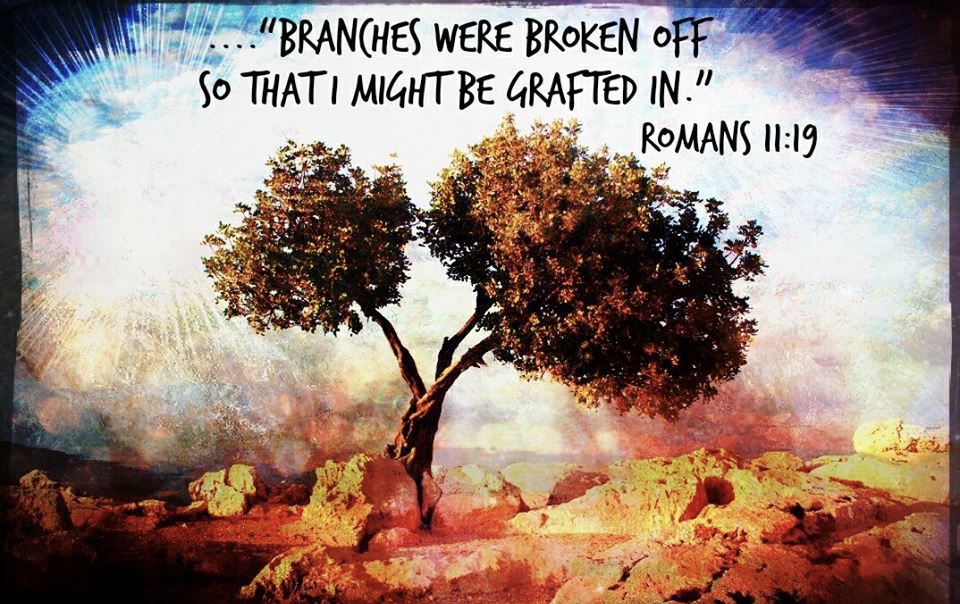 We believe in the great commandment of the Lord, to love The Lord our God with all our heart, soul/ mind and strength and to love our neighbours as ourselves;
Deuteronomy 6:4-7 /Matthew 22:37-40 / Mark 12:30-31
We believe that we have been chosen by God, holy and beloved to put on a heart of compassion , kindness, humility, gentleness and patience; Colossians 3:12.
To be devoted to one another in brotherly love Romans 12:10, To give ear to the cry of the poor; Proverbs 21:13, To give the hungry to eat, the thirsty to drink, to invite the stranger in, to cloth the needy ones, to look after the sick and to visit the ones imprisoned. To honour, take care and look after the widows and orphanages. Matthew 25:35-40 / James 1:27/ 1 Timothy 5:3-4
We believe that YAWEH sanctified The Sabbath, the seventh day, and has commanded us to do the same- Exodus 20:8-11. That His Sabbath is a sign between Him and us, that we may know that the lord sanctifies us. Ezekiel 20:12
We believe that Yeshua is the ultimate "The Prince of Peace" The Perfect "Shabbat". We as believers can fully rest in Him, by trusting Him in our daily lives and letting Him take the full charge of our lives. Isaiah 9:6 / John 16:33/ Philippians 4:7/ Isaiah 26:3
We believe that the annual Feasts of YAWEH (The King of kings) are to be celebrated and observed at His appointed times throughout the year. Leviticus 23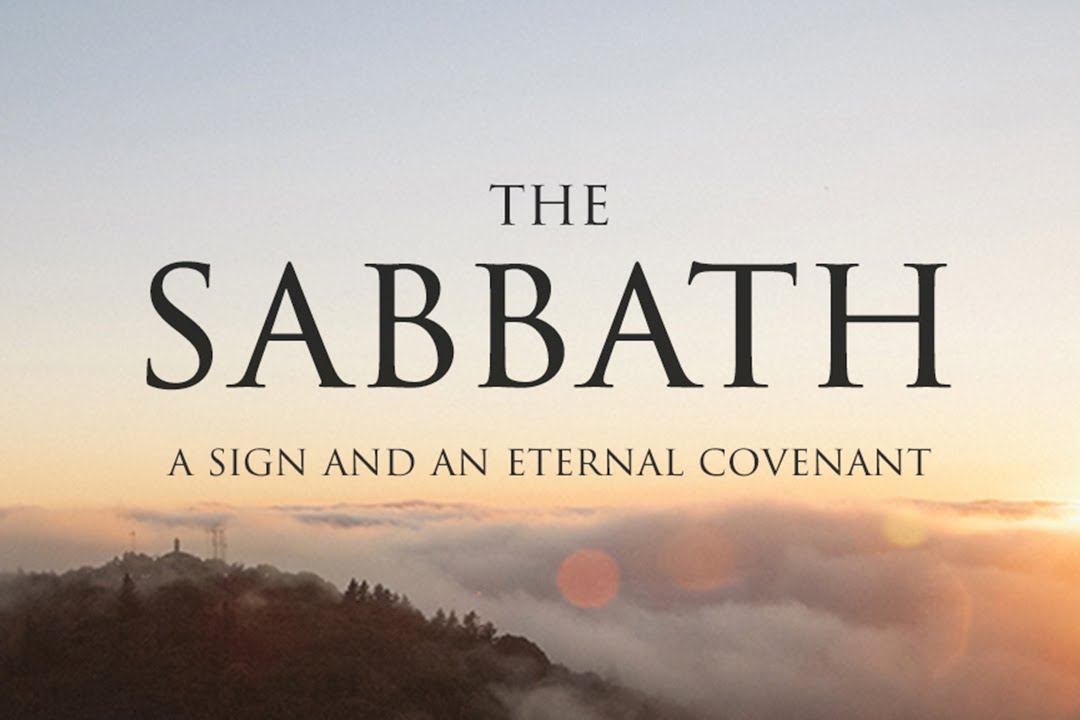 Communion
We believe in Communion of the Saints breaking bread together. He said; "This is my body, which is for you; do this in remembrance of me." In the same way, after supper he took the cup, saying, "This cup is the new covenant in my blood; do this, whenever you drink it, in remembrance of me." For we believe that whenever we eat this Bread and drink this Cup, we proclaim the Lord's death until he comes. (1 Corinthians 11:23-33)
Restoration of the church
We believe in the restoration of all things including the Restoration of the Church to the Biblical Hebraic roots as in the days of Yeshua and His disciples. Acts 3:21
We believe that in Him, we are now able once more to achieve our original purpose as righteous rulers of the world (Romans 5:12–21; Ephesians 2:1–7).
The future aspects of our reign with the Yeshua, a reign that will involve us judging even the Angels, as Paul tells us elsewhere (1 Corinthians 6:3). We eagerly look forward to that final day, but don't forget that we are even now reigning with our Saviour in many ways.
We believe that sin no longer has dominion over those who believe in Yeshua, for we live in the gracious era in which we have been adopted as God's children (Romans 6:14; Galatians 4:1–7). By the Spirit, we can now conquer sin and grow in holiness. We are also free from the tyranny of the Law over guilty consciences. Forgiven in Yeshua, we may fulfill the royal law of liberty in serving our Creator (1 Peter 2:16; James 1:25).
We believe to think of ourselves as kings and queens who will rule over creation, but this consequence of our redemption flows directly from who YAWEH made us to be and what salvation accomplishes in repairing His broken images. YAWEH made us to have dominion over creation, to rule it for His glory (Genesis 1:26–31). We forfeited our ability to fulfill this vocation in Adam, but Yeshua has succeeded in reigning over creation as the last Adam.
Followers of Yeshua
We believe that as followers of Yeshua we share in the anointing that Yeshua enjoys as the Messiah, the "anointed one" ; (Acts 10:34–43; 1 John 2:20, 27). Therefore, every believer fulfils the prophetic, priestly, and kingly roles for which our Saviour has been anointed. In a sense, we are all prophets called to proclaim God's Word, priests ordained to offer ourselves as sacrifices, and kings enthroned to war against the Lord's enemies and help expand His kingdom (Matthew 28:18–20; Romans 12:1–2; Revelations 17:1–14). Yet we do not share in Yeshua's Kingly office only in the sense that we fight against the Devil and his minions; rather, we also reign with Yeshua over creation.
We believe in one of several "trustworthy sayings" found throughout 1 Timothy, 2 Timothy, and Titus, the Apostle Paul outlines the incredible truth that those who persevere in faith are truly united to Yeshua and will live and reign with Him forever (2 Timothy 2:11–13).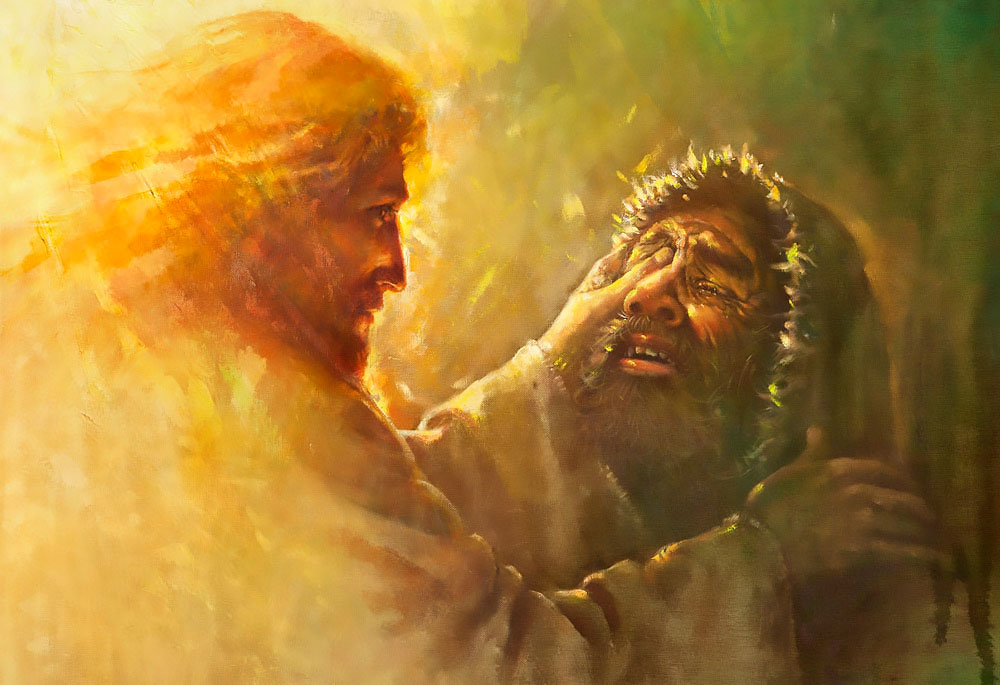 We believe that we have received the Authority of our Lord Yeshua, to drive out unclean spirits in His Powerful Name. Matthew 10:1. We believe that we are called to Heal the sick, to raise the dead, to cure those with leprosy and to cast out demons through The Power of The Holy Spirit that lives within us. We believe that we have freely received this empowerment and that we freely need to use this anointing to give, help, edify and bless others. Matthew 10:8. We believe that these signs will accompany those who have believed; Mark 16:17